On Friday, Rebecca over at Taking Up Room wrote about the food from Gilmore Girls. Today, my post is inspired by Lorelai and Rory's food-focused movie nights.
Those girls take movie nights VERY seriously:
The snacks are no joke either:
Here's the thing about the Gilmores though. They love to eat, but cooking? Not so much. That's why today's Chef-inspired movie watching menu features easy, "cheater" versions of some of the delicious foods you'll see on screen.
Sure, you COULD brine a pork roast overnight and make authentic cubano sandwiches, but the Gilmore girls definitely wouldn't.
They MIGHT be up to making these simple Cuban-inspired sliders from House of Yum though: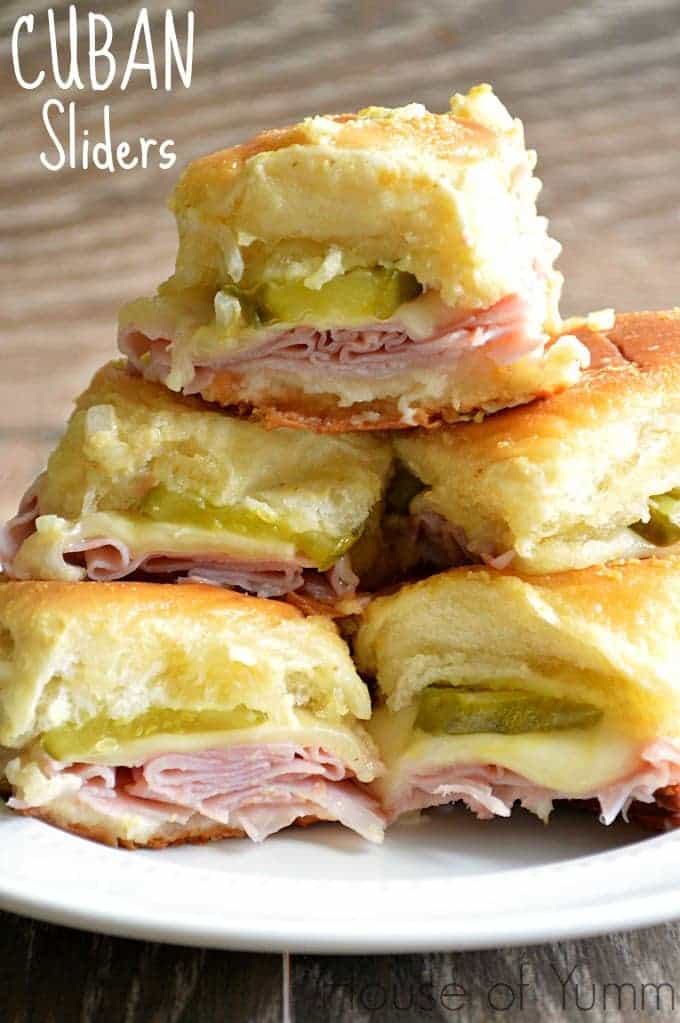 On the side, I recommend serving plantain chips, like these from Artisan Tropic
They aren't as good as Chef Carl's tostones, I'm sure, but they'll do in a pinch. For bonus points, whip up some banana ketchup to serve on the side. The real-deal copycat recipe is available from Food&Wine, and while they serve it with yucca fries, that's DEFINITELY too much work for a Gilmore.
Gilmore movie feasts always feature plenty of sweets, and although this blog is focused on reducing sugar, I'm not opposed to a treat now and then, especially a movie-inspired one…or two.
In one of the many beautifully-shot cooking scenes in Chef, Carl macerates raspberries and blackberries with mint, then serves them with whipped cream and caramel dust:
I think this rendition of berries and cream is one of the more accessible dishes from the movie. You can get the full copycat over at BakeSpace, but you could definitely serve a simplified version instead:
(1) Mix berries with a little sugar to bring out the juices. If you have mint and Grand Marnier available, by all means add it, but it will taste pretty good even if you don't.
(2) Whip some cream, preferably from scratch. Canned whipped cream is great with pumpkin pie, but you need something more substantial here.
(3) In your serving dish, top the berries with the whipped cream, and drizzle on some store-bought caramel sauce (the fancier the better), or this caramelized maple syrup:
Obviously, this isn't a true copycat, but I've tried it and it rocks. The caramel adds a delicious complexity to the sweetness of the berries and cream.
If that's not enough sugar for you, you could also pick up some powdered donut holes as an homage to the beignets Carl and his son eat at Cafe Du Monde in New Orleans.
Finally, so that you can toast to regional cuisine, Jon Favreau, the Gilmore Girls, and Twitter, chill some Hatueys or Coronas. When Chef Carl and his friends raise a bottle, so can you.
¡Buen provecho!